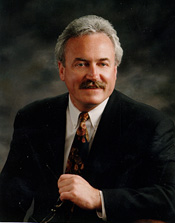 Gary A. Zatkovich
In 1967, Gary Zatkovich founded Zak Tech Inc., a provider of temporary engineering personnel to the pioneering high-technology start-up companies in California's Silicon Valley. Those early years found Gary working closely with many engineers who would later become industry icons. The contract personnel division was sold to TAD Technical Services, Boston, MA. in 1978.



Zatkovich & Associates currently provides Executive Search, Consulting and Advisory Services to high-tech companies in transition, or during periods of rapid growth. In addition to an established reputation as a premier executive search firm, Zatkovich & Associates client services include: Identifying strategic partners, investors, sources of additional funding, and M&A scenarios.

Gary's comprehensive experience in the financial, business, technology, and operational aspects of high-technology companies spans more than 40 years. In his current role as Managing Partner, Gary brings a unique combination of consulting and executive management team building experience to today's emerging high-tech companies.

Mr. Zatkovich moved to the San Francisco Bay Area from the Pacific Northwest after attending the University of Puget Sound in Tacoma, Washington. Before founding Zak Tech, Inc., he worked as a packaging engineer at United Technology Corporation, Lockheed Missiles & Space Company, Energy Systems, and Western Microwave Labs.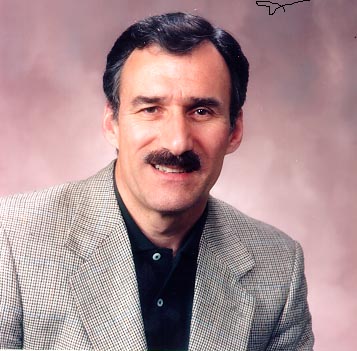 Jay Latona
Jay Latona is a 30-year IT and Networking veteran. He has held marketing, engineering, information management, training, and project management roles at AT&T Laboratories, National Semiconductor and Harris Corporation. Jay was an independent technical marketing consultant to AT&T business units located in New Jersey from 1985-1995. Assignments included the Network Operations Group, Data Systems Division and Consumer Services Division.
Jay was an early member of the management team at AT&T Labs (1995-2000) in San Jose, Ca. This 300 person startup designed and developed AT&T's Networking Platform targeting ISPs, corporations and international telecoms wanting to provide IP services for their customers. Jay's titles and responsibilities included; Product Manager, Technical Support Manager, Training Manager and Development Project Leader and Quality Assurance Manager.
Jay has served in many different capacities and diverse technical roles throughout his consulting and employment career. His expertise and years of experience proves invaluable when assessing the constantly changing Telecom and Networking industries.
Jay is currently providing marketing research, candidate evaluation and consulting support for Zatkovich & Associates, a consulting, advisory and executive search firm located in Santa Rosa, CA. Additionally, Jay is an Adjunct Professor for the University of Phoenix where he teaches Management, IT, and Telecommunications courses. Jay is currently working toward his doctoral degree in Information Systems and Technology from the University of Phoenix.
Jay earned a B.A. Degree from San Francisco State University and an M.B.A from Southern Illinois University.